Happy New Year Drummers!
Roll on 2023!
And that is another year at Drumtrainer done and dusted! We had a crazy year here filled with drum festivals, masterclasses, a tour with one of Germany's biggest artists, two courses of students coming to an end and lots of new online masterclasses for our online school.
It has been busy to say the least.
We also want to thank you for all your support this year! Whether you came to our event, studied with us, or simply liked a post on Instagram, every little bit of support helps us to inspire and educate drummers – so thank you!
---
Berlin Drum Days 2023
The Lineup is Here. 
We are thrilled to announce the Berlin Drum Days 2023 lineup! We have put together a diverse lineup of educators from different musical backgrounds to bring you an intensive 4 day drumming camp here in Berlin. 
Benny Greb
Martina Barakoska
Paul Albrecht
Julian Wieder
Christian Vinne
Dirk Erchinger
Felix Lehrmann & Marriage Material (live concert)
We will host the one and only Mr Benny Greb for the very first time alongside the young trailblazer Paul Albrecht, North Macedonia's finest drum ambassador Martina Barakoska, online educator and clinician Julian Wieder as well as the Drumtrainer Berlin All-Star lecturers Christian Vinneand chief-trainer Dirk Erchinger.
We will host 3 days of interactive masterclasses with the greats, jam-sessions, groove-trainings with a bassist and a rhythm section, percussion training for drummers and specialised rudiment training. And if that isn't enough, we will be hosting two concerts showcasing incredible live drumming on Saturday and Sunday night.
Put the dates into your calendar for and join us to celebrate this art of drumming together between the 18.05.2023 – 21.05.2023.
The BDD is limited this year to only 15 places so that we can focus more personally on the students at the event so be sure to get your ticket before they go!
---
Back on Tour with Apache 207
'Die Zugabe'
Back in October 2021 our Drumtrainer Marschkapelle played a festival in Switzerland with Spotify's most streamed artist of 2021 'Apache 207'.
The group put on a killer show, the artist loved it and we were then booked to join on their summer festival circuit, which in turn led to a winter arena tour, playing in 10,000+ capacity venues every night and now we will be joining Apache 207 on their Zugabe (encore) tour in 2023. 
Led by our Drumtrainer founder and bandleader Dirk Erchinger, the Marschkapelle is filled with former students of our Pro Training course, who once studied basic independence with us and now are teachers at the school and play alongside their former teacher in arenas.
This is exactly why we started Drumtrainer in the first place.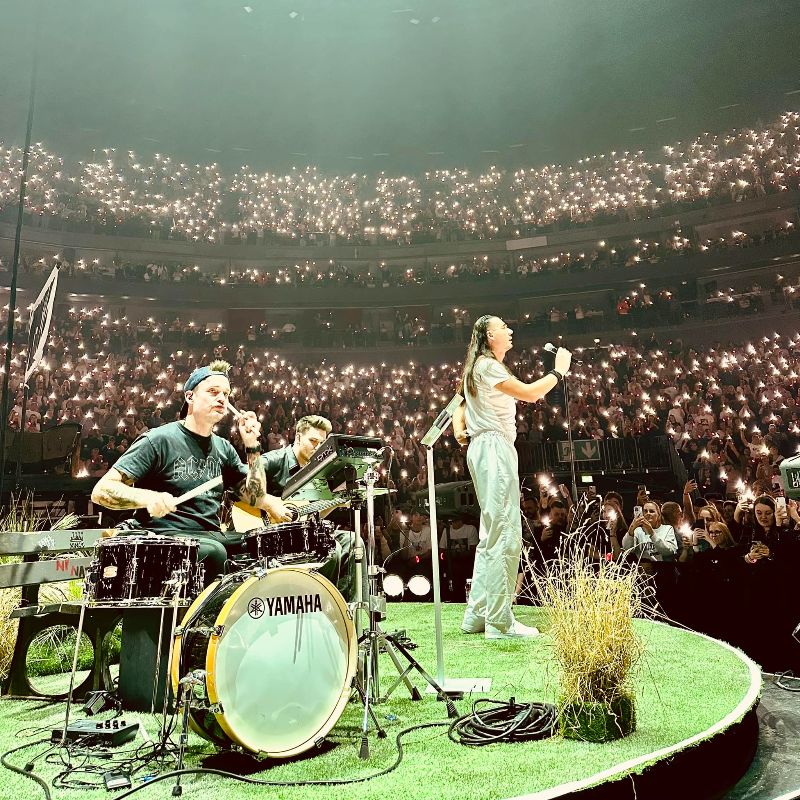 ---
New Drumtrainer Online Course
Richard Spaven on Displacement
At this year's Berlin Drum Days we had Richard Spaven join us in our Drumtrainer studio to film a concept very near and dear to his drumming style 'Displacement'. Richard presents some exercises and shows some ways of including displacement into your own playing as a genuine musical element.
And as Richard is the King of Drum & Bass, he finishes the masterclass with the "Amen-Break-Displacement-Challenge", in which he shows you ways of displacing the whole Amen-Break groove that flows in a super cool and unique way! 
---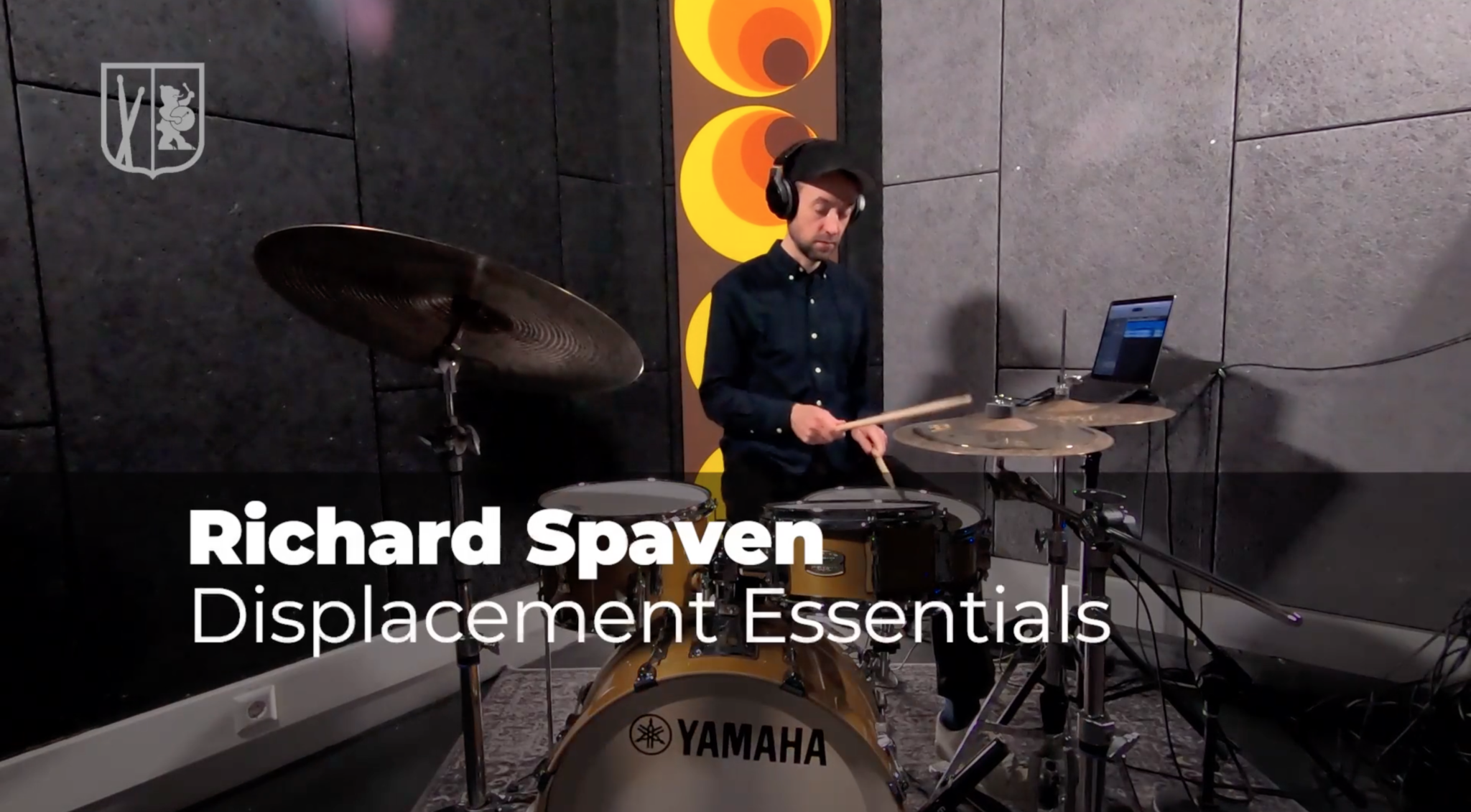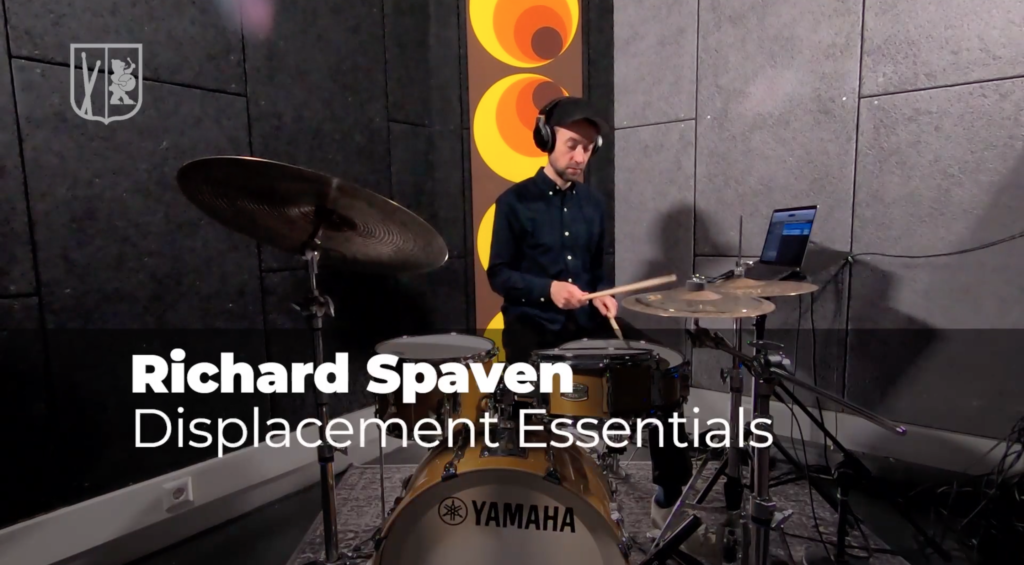 ---
Pro Training 2023/24
One Year of Intense Study to Become a Pro Drummer
Places in our 2023/24 Pro Training course are now open! We host a course every year with only 7 drummers, who come together from all over the world for one year of deep musical study.
You'll follow our detailed programme to learn all the skills needed to become a professional drummer right here in the heart of Germany. We teach a range of popular styles and techniques alongside special masterclasses and band trainings to give you all the skills needed to go pro.
And here is a little glimpse into one of the special sessions we do throughout the course.
These two pictures are taken from a recent recording shoot that we do with our students. We film a solo and interview three times throughout the entire course so that the students can look back at their progress.
We want you to see not only your technical growth across the year but also how your attitude to music has changed.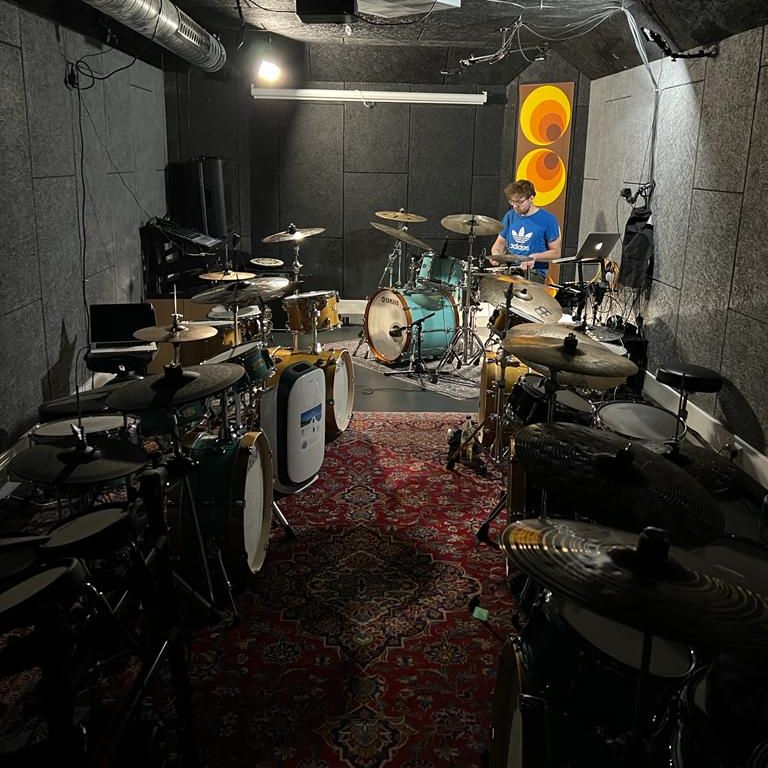 ---