The Lineup is Here.
The 35th International Drummer Meeting Salzgitter returns!
Together with Salzgitter Kultur, we are excited to announce the lineup for the next International Drummer Meeting in Salzgitter, Germany! From the 06.10 – 08.10, we are bringing some of the best drum and percussion educators together for one weekend of diving deep into this beautiful art of drumming. The lineup is as follows…
Larnell Lewis (Canada)
Thomas Lang (Austria)
Christin Neddens (Germany)
Prof. Michael Küttner (Germany)
Stephan Maass (Germany)
Dirk Erchinger (Germany)
Pitti Hecht (Germany)
Ben Flohr (Germany)
Ralli Lewitzki (Founder & Musical Director)
In the run up to Christmas, we wanted to offer a special Christmas Super Early Early Bird price of €99 for a full weekend ticket! There are only a limited number of these available until the 31st of December – once they're gone, they're gone! 
---
The Drummer of Bryan Adams
A new Drumtrainer Online course coming soon…
We were fortunate enough to have one of the hardest hitting rock drummers alive today come through our Drumtrainer Friedrichshain studio to record a masterclass for our online school Drumtrainer Online. The one and only Pat Steward.
Pat is currently on tour with the legendary Bryan Adams and has played on a ton of his records, including the hit single Summer of '69.
A massive thank you goes out to Randy Black for setting this up!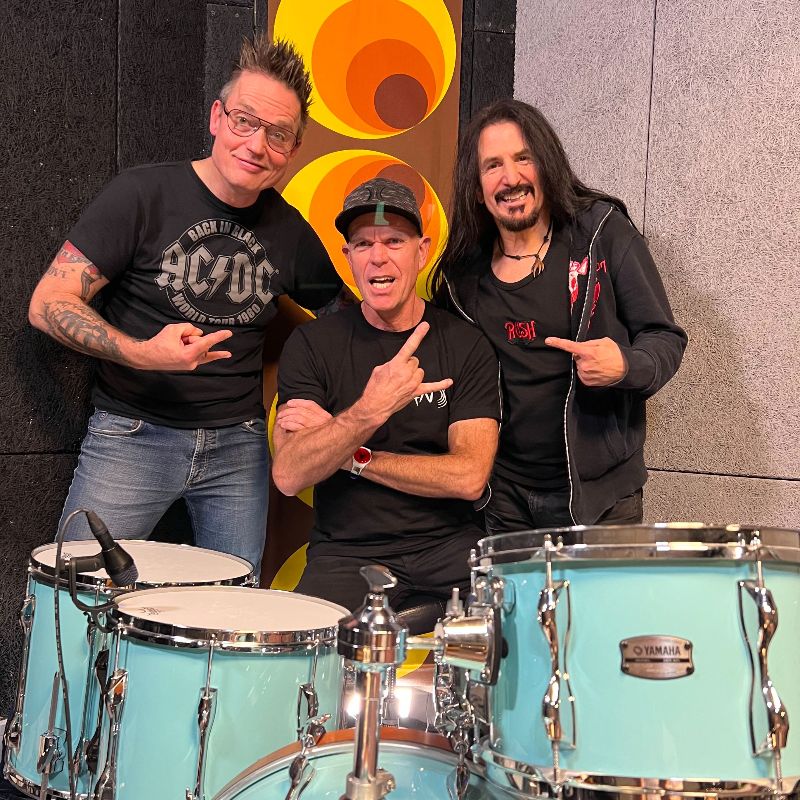 ---
New Drumtrainer Online Course
David Anania Back Again!
We have also just released a badass new course over on Drumtrainer Online featuring the former drum captain of the Blue Man Group David Anania titled 'Ensemble, Funk & Warm-Up'! 
This is our second course with David, following up his deep dive into the six stroke roll, David shares his insight into funk drumming from decades of experience as well as his favourite 30 minute warm up exercise that as paramount to improving his technique as a drummer.
David is an old friend of ours, having taught at Drumtrainer for years and was a pillar of the Berlin drumming scene before recently moving back to the US. 
---
Berlin Drum Days 2023
We will see you soon!
You can add the dates into your calendar for the Berlin Drum Days 2023 as we will be celebrating this art of drumming together between the 18.05.2023 – 21.05.2023. 
The Berlin Drum Days is an annual festival we host in the heart of Berlin, where we bring drummers from across Europe together to share in this instrument we all love. You'll be able to watch masterclasses from the greats, see live performances of all styles and most importantly hang with other drummers and connect over this instrument.
We are also thrilled to announce our first two teachers this year Martina Barakoska from North Macedonia and one of Germany's up-and-coming drummers Paul Albrecht.
Felix Lehrmann's mind-bending fusion band 'Marriage Material' will also be performing a concert one evening at the BDD. Plenty more to be announced so stay tuned.
And to give you a taste of what to expect, here is our lineup from last year. Stay tuned for more…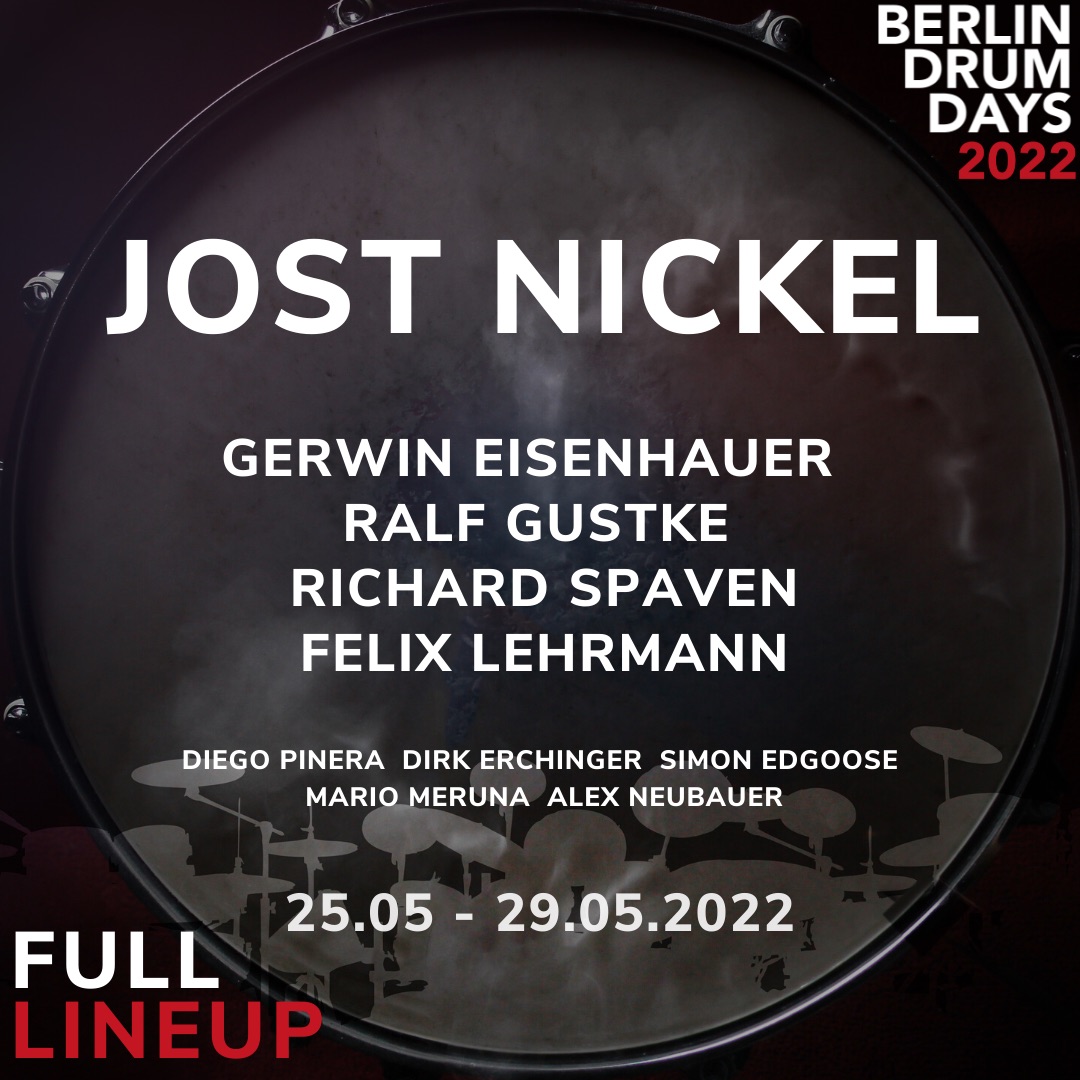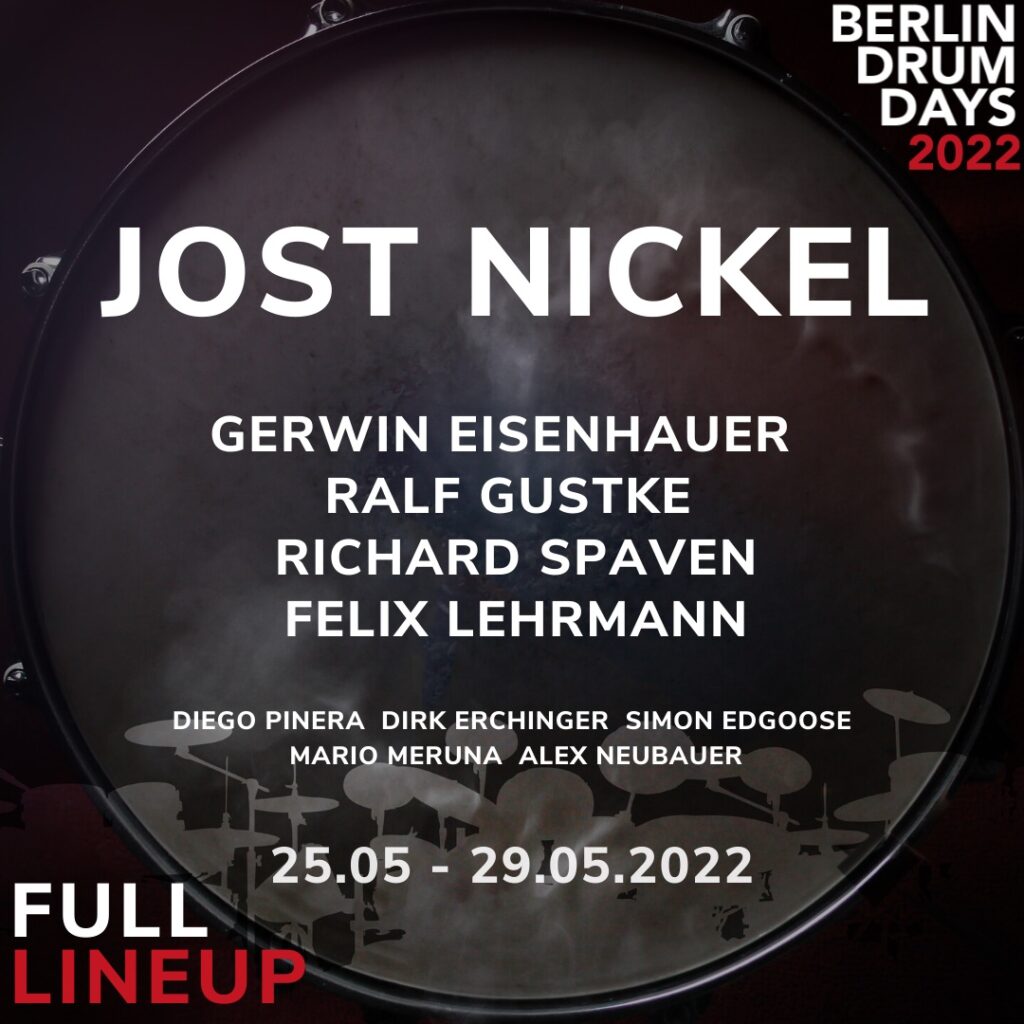 ---
A Drum Lesson From Jost
How to Build Some Funky Linear Grooves
This month, we released a long clip from our series on Drumtrainer Online with Jost Nickel, where Jost dives deep into his system for creating linear drum grooves. 
Unfortunately for all you non-German drummers, this one may be a little bit trickier to understand but give it a go anyway! Jost shares some absolute gold in this that you don't want to miss. Viel Spaß!