International Drummer Meeting Salzgitter
Germany's Oldest Drumming Festival Has Begun

The 34th International Drummer Meeting Salzgitter is here! Yesterday we kicked off a weekend of intense drumming and study from some of the best modern drummers around.
We have drummers from all over the world joining us for one weekend of hanging out, nerding out with the greats and simply sharing our love for the instrument.
This year's lineup includes…
Adam Deitch, Claus Hessler, Richard Spaven, Martina Barakoska, Bertram Engel, Thomas Lui Ludwig, Oli Rubow, Ben Flohr, Michael Küttner and our very own Dirk Erchinger.
If you weren't able to join us this year, you can watch all the Teacher's Concerts on YouTube below!
On the Road with Apache
14 Shows With Germany's Biggest Rapper

Tour with Apache 207 is now underway! Five members of the Drumtrainer Marschkapelle are travelling across Germany, Austria & Switzerland, sleeping in a nightliner, eating copious amounts of Tankstelle BiFis and playing music every night to thousands of screaming fans.
The Marschkapelle has been going for over a decade now and these drummers on tour have been with us from the very start!
All of them studied with us on our Pro Training course and have since played every kind of show in the group from four hour shows under sweltering heat, with bloody hands at Karneval der Kulturen to freezing cold recording sessions outside in the deep of winter – it's not always arena shows with pop stars!
The whole group are playing two songs each night and Dirk Erchinger, the founder of Drumtrainer, joins Apache on the B stage for an intimate part of the set with Apache and Max Grund on guitar.
You can watch a clip of Dirk going from practicing on the hybrid setup to playing in front of 15,000 people here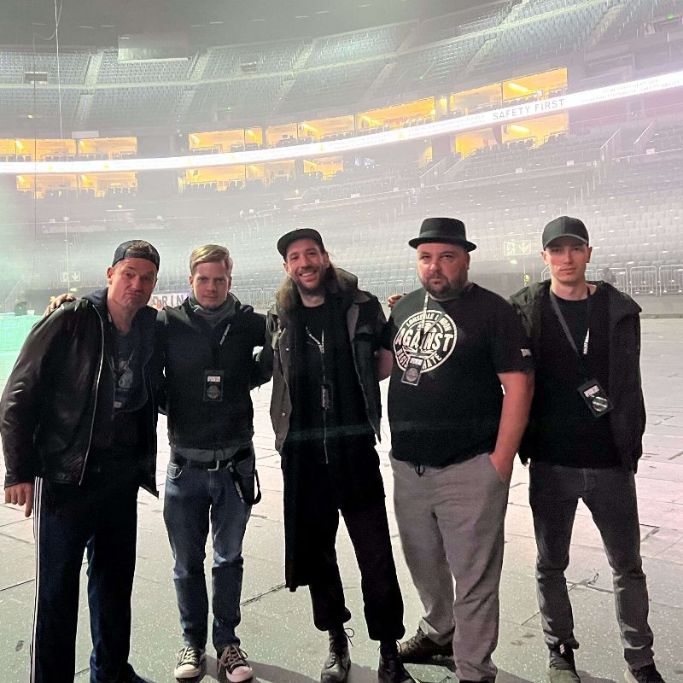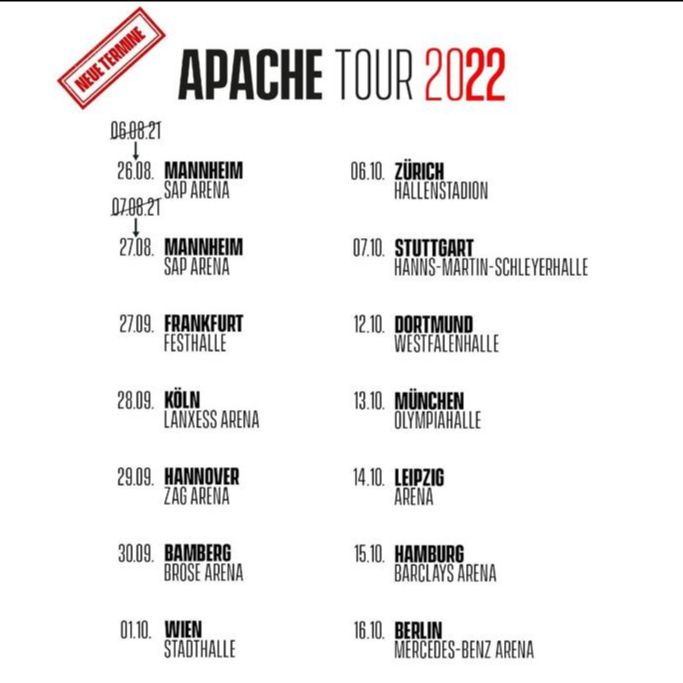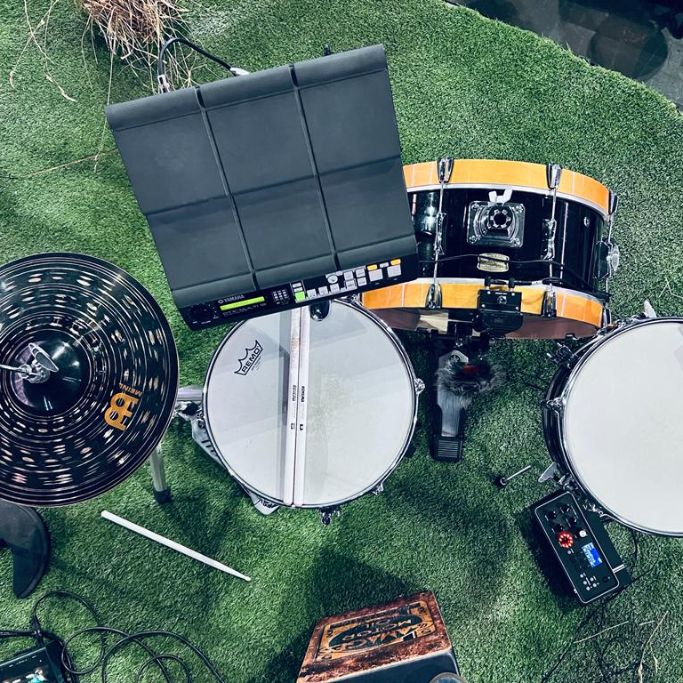 Tommy Aldridge
The Full Interview

We have just hit 10,000 subscribers on YouTube and as a thank you for all the support we have released our full interview with the legendary rock drummer Tommy Aldridge!
Tommy has played with the likes of Ozzy Osbourne, Whitesnake, and Thin Lizzy (to name a few) and he has inspired generations of drummers globally.
Click the video below to check it out.