Certificate of Higher Education
"Musikdidaktik"
---
Drumtrainer Berlin and the Berlin School of Popular Arts have joined forces to award a university certificate with a focus on music didactics. This certificate, based on the modules completed and credit points awarded, can be recognised for further study in the same subject area, for example at the Berlin School of Popular Arts. The course is aimed at ambitious musicians with a music vocational training who are professionally or semi-professionally active on the music market and who want to build up a further pillar in the field of music mediation. The course is also suitable for musicians already working as teachers who want to supplement their knowledge in the field of didactics and teaching methods and are looking for an exchange with colleagues. This course is held in German only.
Contact us now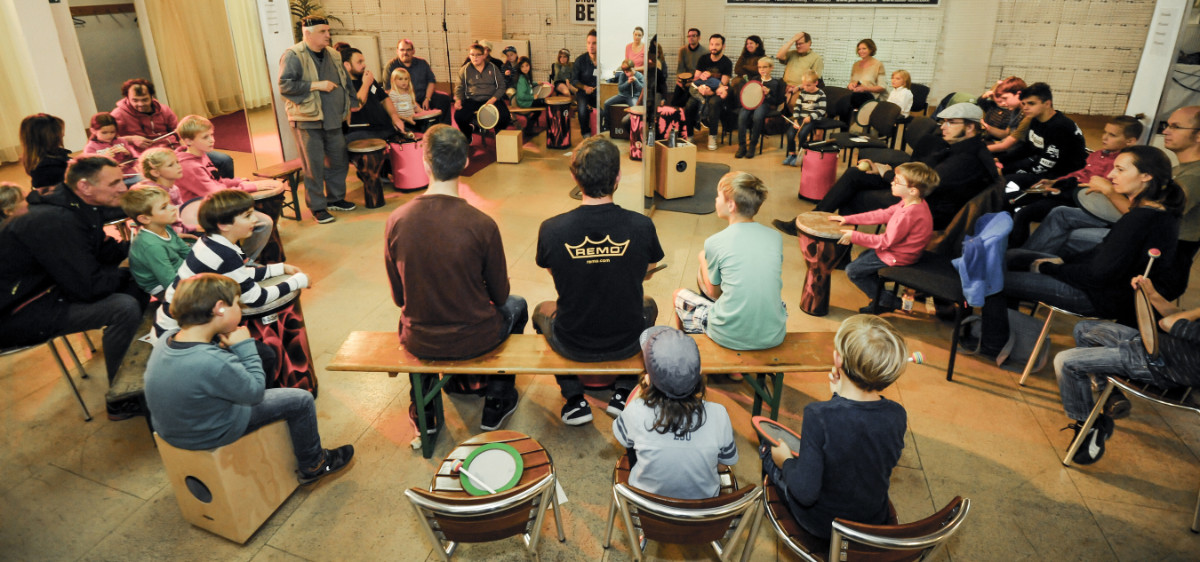 topics
---
The course "Musikdidaktik" covers theory & practice phases as well as internships. Courses are offered on the topics of pedagogy, developmental psychology, educational science and teaching. Percussion workshops are also held to expand the methodological knowledge base.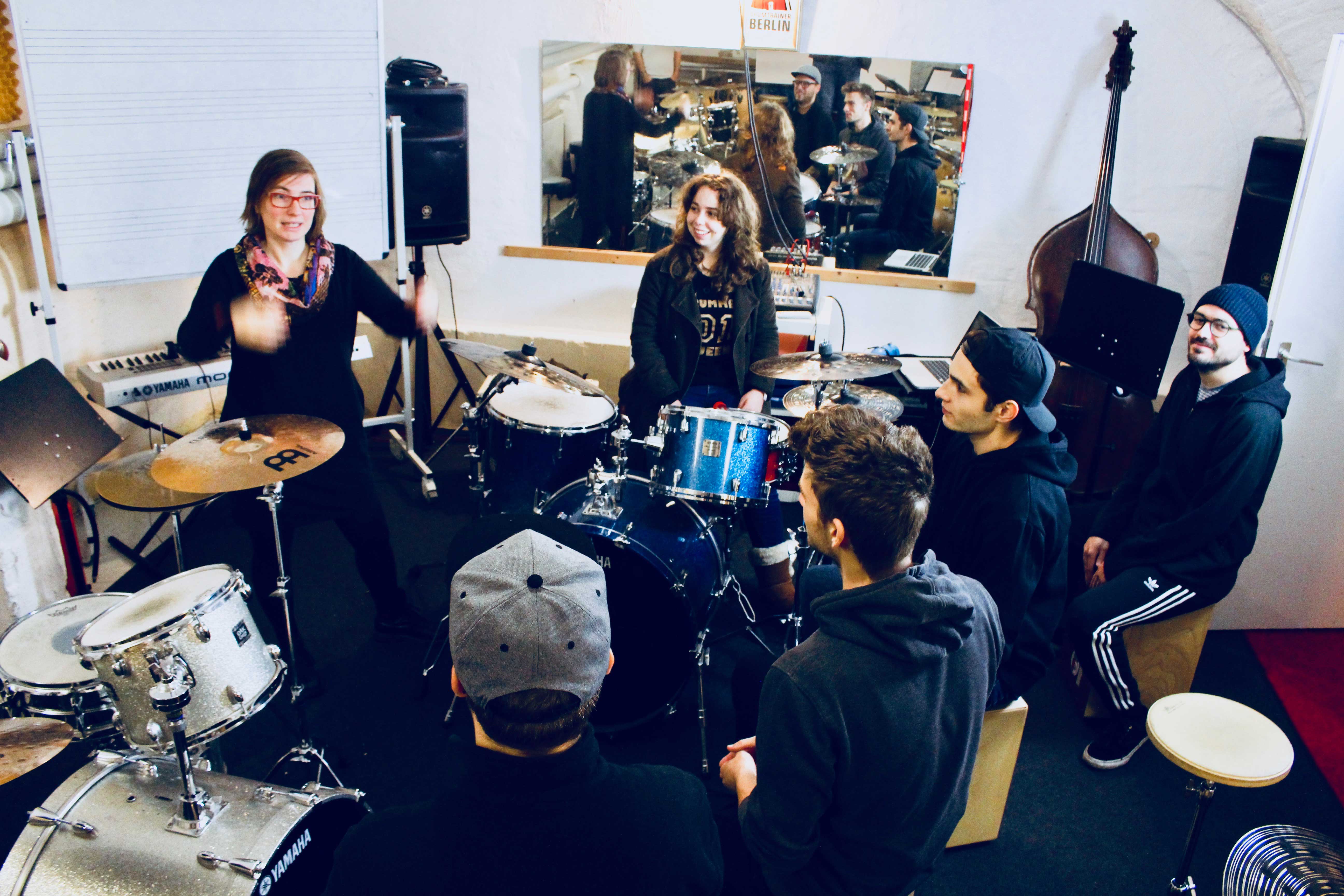 The course "Musikdidaktik" was designed by Maxi Heinecke in cooperation with Drumtrainer and the Berlin School of Popular Arts. With the support of other teachers she gives an insight into the ways of music mediation.
Maxi Heinicke is head of the didactics department of Drumtrainer Berlin and the music project Inter:BEAT e.V. for fugitive children and teenagers, as well as the Mobile Musikwerkstatt Berlin. In addition, she gives workshops throughout Europe, works as a lecturer for the Bertelsmann Stiftung and has worked as a music teacher in the theatre project aufBruch for five years in the Tegel and Plötzensee prison.
In addition to her great didactic experience, Maxi is also a thoroughbred musician who plays in various formations and works as a studio musician for artists such as Gentleman, Die Ohrbooten, Johann Kolstrup and Squire.
Total costs didactics-training: 2.975,- €
Didactics-training (12 months): 225,- € per months
Certificate Fee: 275,- €
All courses take place with a minimum of 5 participants.